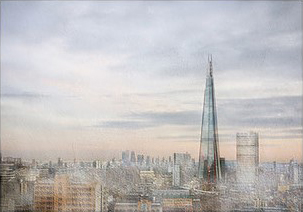 On Tuesday 2nd April we will be visited by our final guest speaker of the season, Dianne Owen FRPS. Dianne is a well known and successful photographer, who uses her imagination and creative software to produce artistic results with great success.
My talk The Next Step is mainly focused on Creative Photography achieved by adding photographic textures and brushes to images in Photoshop. The prints cover a wide range of subjects, ranging from Still Life, Landscape to Digital Art all with a creative touch, various images in the talk are from Creative Workshops.

I usually work in sets of three or more for each subject creating small panels of images using similar techniques and textures, this allows each set to be different and have its own-emotional impact. The prints do have titles but I feel it's important for the viewer to consider the meaning and personal titles themselves, as we react to images with our own personal experiences. During the talk, I pass prints round for the members to see the close-up print. Holding a print changes the perspective of your thoughts on an image and allows you to see the smallest of details including the texture created by the Hahnemühle Fine Art papers.

This is not a technical talk, but I encourage the members to ask questions about the prints during the talk.
Dianne works with Hahnemuhle Fine Art Papers and a representative of the company will be coming with her on Tuesday evening to show us what is available.